Leading the Way in COVID-19 Friendly Meetings, ICS Explores Top Meeting Destinations in Japan
Incredibly Low COVID-19 Rates Encourage Safe Meeting Strategies
In early November of 2020, Mathias Posch, President of International Conference Services, and Hitoshi Ikezono, Managing Director of ICS Tokyo, embarked on an exciting tour to visit major meeting destinations across Japan. Known for resuming the early return of regional, national, and international meetings, seven convention visitor bureaus welcomed our representatives from ICS to discuss strategies of hosting conferences during unprecedented times. The meeting industry in Japan appears bright and will likely continue to do so in a post COVID-19 era.
While travelling internationally has a guarded precedence at the moment, it must be noted that important health measures are currently required for all visitors. It is necessary for incoming and outgoing travelers to have a negative COVID-19 test result upon entering and leaving the country. In addition, Japan is known to have incredibly low COVID-19 rates in relation to its population size. Research shows that the general population across this dynamic country is well versed in physical distancing as a daily practice, prior to entering a world where a global pandemic exists.
Mathias Posch goes on to say, "Japan has always been known as a safe and clean country. During cold and flu season, one could witness a great amount of Japanese people using facemasks to protect others. In times like these, the Japanese mindset provides a level of comfort to conference and meeting organizers that the hygiene standards are high and that all necessary precautions have been put in place. During our visit to many of the convention destinations in Japan, we witnessed just that - be it in Convention Centers, hotels or restaurants."
Association Meeting Capital
Business events of all sizes and scale are held in Japan as a global hub featuring nationwide expertise in research, technology, manufacturing, and culture. "Japan has long been a leading force for research and development in many industries – from engineering and pharmaceuticals to robotics. Japan has one of the largest national memberships within many international associations, and a strong tradition of hosting international association meetings. There are also several industry clusters around the country, making trips including technical visits and networking opportunities easily organized." - Japan National Tourism Organization.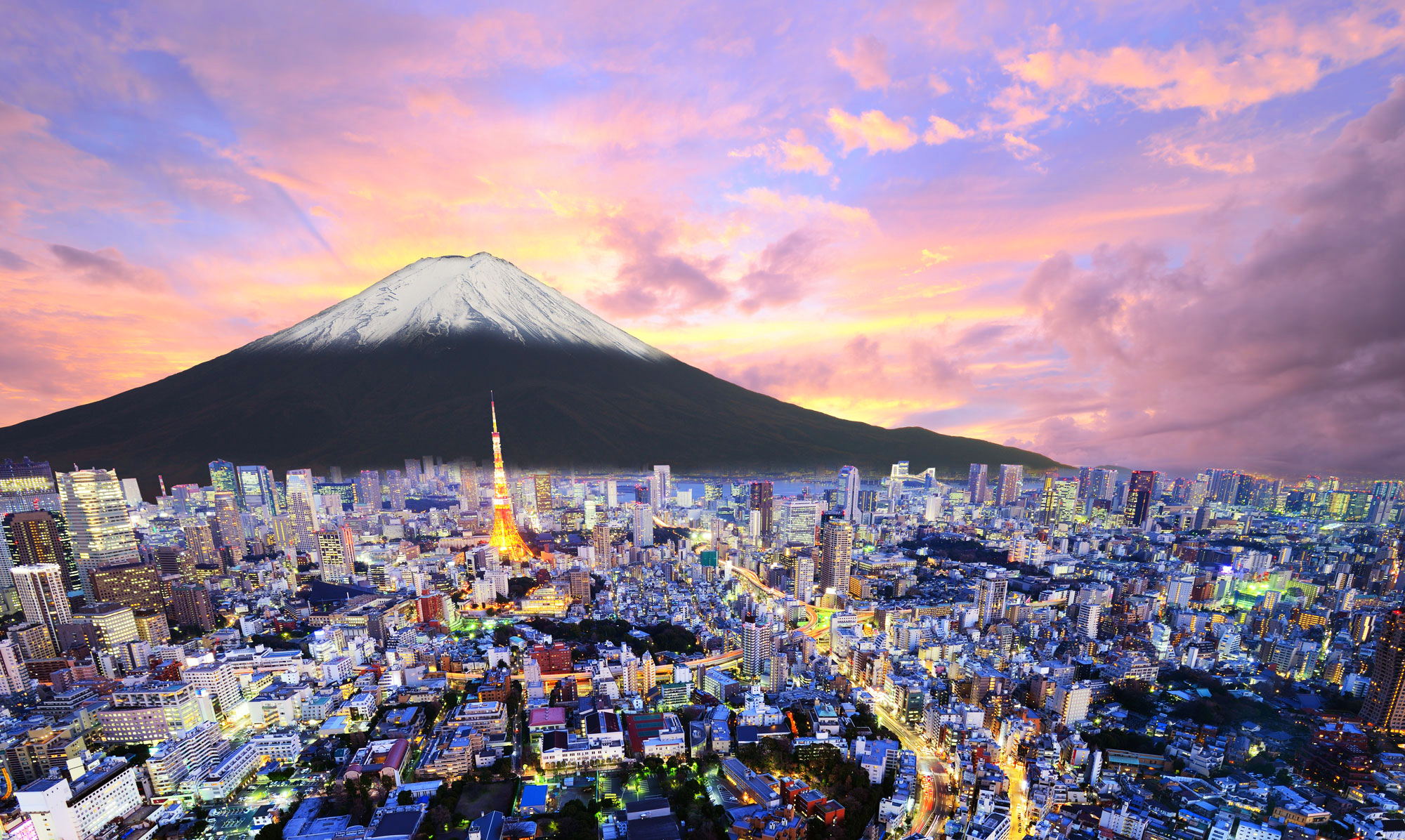 Hidden Gems of Japan's Local Treasures
From the urban metropolises of Tokyo and Osaka to the rich history of Kyoto, meeting spaces are not far and few between. With its unique setting, the Hiroshima Convention Center rests within the Peace Memorial Park. Looking beyond, there is a perfect combination of old world charm, mountains, and ocean in the cities of Kobe and Nagoya, while the art and technology hubs are ever expanding in the nearby growing convention city, Fukuoka. Fukuoka is also known for its street food stalls and historically known as the birthplace of Hakata Ramen. One can easily wander along the relaxing shores of the Japanese sea in the beautiful city of Kanazawa.
Japan has four distinctive seasons, serene waters, historic structures, and foods that are even pleasing to the eyes. Experience the culture, incredible landscapes and visit over a dozen UNESCO World Heritage Sites across this string of islands.
ありがとうございました
Thank You
Thank you to all of the incredible partners, suppliers, and convention bureaus that took part in this facilitating this tour. Specifically, thank you to the Osaka Convention Visitor Bureau, Osaka International Convention Center, Kyoto Convention Visitor Bureau, and Kyoto International Conference Center, Kobe Visitor Bureau, and Kobe Convention Center, Hiroshima Visitor Bureau and International Conference Center Hiroshima, Fukuoka Convention Visitor Bureau and Fukuoka Convention Center, Kanazawa Convention Visitor Bureau, Tokyo Convention Visitor Bureau and lastly, the Japan National Tourism Organization.
お問い合わせ
Contact Us
国際会議の運営、事務局運営、バーチャル会議の運営についてお気軽にご相談ください。
If you are looking to host your next regional, national or international event in Japan, connect with our talented team at International Conference Services.
〒105-0013 東京都港区浜松町2-5-3 リブポート浜松町
Share this resource with your colleagues.