ICS Connects: Steen Jakobsen, Assistant Vice President, Dubai Business Events & City Operations

Are you wondering what the future of exchange will look like?
ICS Connects reveals unscripted insights, forming genuine conversations with global meeting experts. Join Mathias Posch, the Host of ICS Connects, and President of International Conference Services, for trending topics and 360 meeting views. Bridging the connection between associations, convention centers, tourism bureaus, destination marketing organizations, and thought leaders in the MICE industry. Explore emerging ideas, challenges and strategies as we navigate this transformative meeting landscape and continue to move forward in our pursuit to connect people and facilitate change.
Dubai Association Centre: Creating an Knowledge Hub in the UAE
In this episode of ICS Connects, Steen Jakobsen shares how the Dubai Association Centre has recently formed a hub for associations in the heart of Dubai. Focusing on connecting people and facilitating change in the association industry, international (and regional) associations are now looking for a home base to encourage business and knowledge exchange in the United Arab Emirates.

Steen Jakobsen is the Assistant Vice President at Dubai Tourism, where he oversees Dubai Business Events & City Operations – the official convention bureau of Dubai. Prior to joining Dubai Tourism in 2013, Steen held a role as director of Copenhagen Convention Bureau for 8 years.
Steen served on the Board of Directors of International Congress & Convention Association (ICCA) from 2008-2014. He also served on the Board of Directors of Green Meeting Industry Council (GMIC). From 2003–2007, Steen was chair of BestCities Global Alliance and today he serves on the Board of Directors of BestCities Global Alliance. Steen sits on the Executive Committee of Dubai Association Centre which is an initiative between the Department of Tourism and Commerce Marketing, Dubai Chamber of Commerce and Industry and Dubai World Trade Centre supporting international associations establish themselves in Dubai. Steen holds a Master degree in Commerce and Commercial Law from Copenhagen Business School and the University of Sheffield.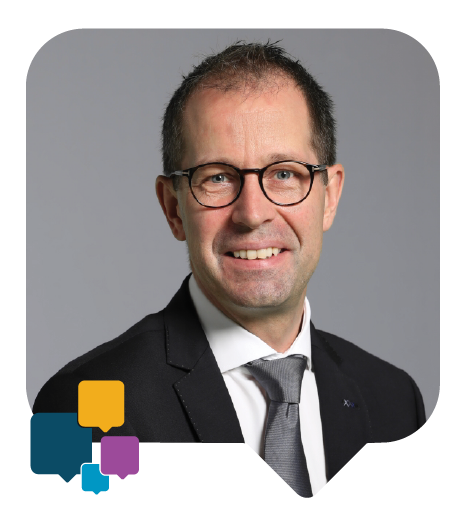 Share this resource with your colleagues.