ICS Connects: Hazel Jackson, CEO, Strategy Coach, Multipliers Master Practitioner

Are you wondering what the future of exchange will look like?
ICS Connects reveals unscripted insights, forming genuine conversations with global meeting experts. Join Mathias Posch, the Host of ICS Connects, and President of International Conference Services, for trending topics and 360 meeting views. Bridging the connection between associations, convention centers, tourism bureaus, destination marketing organizations, and thought leaders in the MICE industry. Explore emerging ideas, challenges and strategies as we navigate this transformative meeting landscape and continue to move forward in our pursuit to connect people and facilitate change.
Leadership Training in Times of Crisis
Tune in to this latest episode of ICS Connects for an exciting leadership training session with Hazel Jackson, and ICS Connects Host, Mathias Posch. As an experienced leadership professional known for business interest and dynamic delivery skills, Hazel is often in-demand for conference facilitation and senior team engagement techniques. Her leadership principles aim to get the best out of your team, even amidst a global pandemic. Listen in to be inspired, learn more about your own true authentic self, and find out if your personal user-guide is up-to-date.

Hazel Jackson is an entrepreneur at heart and has built a regionally recognized and successful multimillion dollar businesses Biz Group, starting the company in 1993 with just $700. The group now employs 62 professionals and provides services in the fields of design and delivery of corporate training, deploying learning technology solutions, teambuilding, meeting facilitation and even launched the regions first Virtual Reality Leadership Lab.
Hazel has two core areas of client focus: A Multipliers Master Practitioner Hazel delivers this dynamic leadership content to chief executives and directors both in focused practical workshops and through large inspiring keynotes. Often booked as the second keynote deliverer to the author globally, she has developed a unique style of connecting the Multipliers leadership messages to tangible business issues and the needs of entrepreneurs and growth businesses. Whilst mastering the content, she has been instrumental in establishing Multipliers partners in South Africa and Europe as well as owning the license rights for the Middle East.
The combination of her business interests and dynamic delivery skills has resulted in Hazel being in demand for conference facilitation and senior team engagement. Whether it is helping new CEOs assimilate and accelerate their integration into a team (from 3 months to 3 hours); enabling a dysfunctional team to become high performing; designing interventions that will engage large or intimate audiences of professionals to meet business outcomes; or just keeping an important offsite, on topic, on time and on track to meet their objectives. Hazel brings unique energy and curiosity to enabling your meeting to be successful and leverage the time of the attendees. When Hazel isn't engaged in client interventions, her role as CEO is to establish new partners and alliances. She is an avid reader, attends four to six global thought leader conferences a year and is regularly engaged for her learning industry perspective by local media.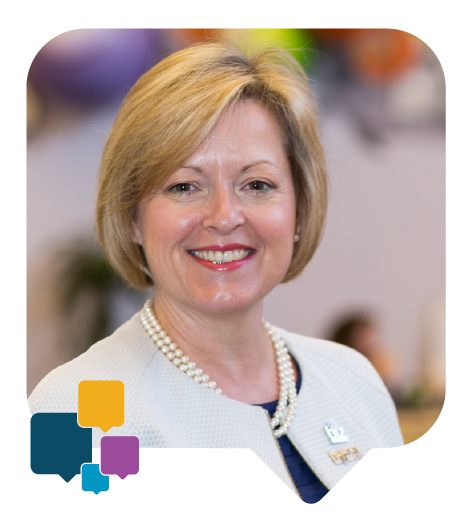 Share this resource with your colleagues.