TravelRevive Sets a Gold Standard for Conference Management Amidst COVID-19

First Pilot Tradeshow to Trial 'Hybrid Event' Prototype for Safe Business Events
TravelRevive, powered by ITB Asia and Singapore Tourism Board (STB), occurred from November 25 - 26, 2020 at the Sands Expo & Convention Centre in Singapore. Leading the way with rigorous protocols and innovative solutions for the end-to-end visitor journey, TravelRevive was the first pilot tradeshow to trial the newly developed 'hybrid event' tradeshow prototype for safe business events, safe itineraries, and digital enablers in Singapore. This was part of a public-private collaboration under the Emerging Stronger Taskforce (EST)'s1 Singapore Together Alliance for Action (AfA) on Enabling Safe and Innovative Visitor Experiences.
TravelRevive was the first international travel tradeshow to take place physically in Asia Pacific during COVID-19, with both local and foreign attendees and exhibitors. A total of close to 1,000 local and international attendees came together onsite to exchange ideas, bridge knowledge gaps, and reimagine the future of travel. Alongside TravelRevive, STB, International Association of Exhibitions and Events (IAEE), and the Singapore Association of Convention & Exhibition Organisers & Suppliers (SACEOS) coordinated the IAEE Asia Hybrid Forum and SMFX x MICE Connect Forum on 26 November 2020.
These events were specially curated, with panel discussions, masterclasses and updates on the Industry Resilience Roadmap, a joint initiative between STB, ESG and SACEOS. Attended by local stakeholders as well as ASEAN and global MICE associations, both events were platforms for ideas and knowledge exchange to reimagine the future of MICE events.
Hear A First Hand Attendee Experience
"1000 delegates, 65 of them international from 14 different countries – doesn't quite sound like a conference that would be held in November 2020, but yet TravelRevive has showcased what an 'in-person event' could look like during the pandemic. Attending and speaking at the conference was certainly a completely new experience and started well before the conference kicked off.
Each delegate received an individual itinerary that specified the time slot to pick up your badge, an allotted zone of 20 to sit in (within which one had to stick to the same table of 5 people), a specific timeslot and zone for lunch as well as a dedicated time to visit the tradeshow floor. Every delegate had to check in and out from certain areas via an app as well as carry a token with them that would help with contact tracing should a delegate turn out to have contracted COVID-19. Onsite testing was available and required for overseas and at risk delegates before entering the conference area. These results took only 15-30 minutes to come back and clear the attendee. Tradeshow booths were bigger in size and spaced further apart, appointments could be scheduled via an app and took place in a separate area with plexiglass dividers."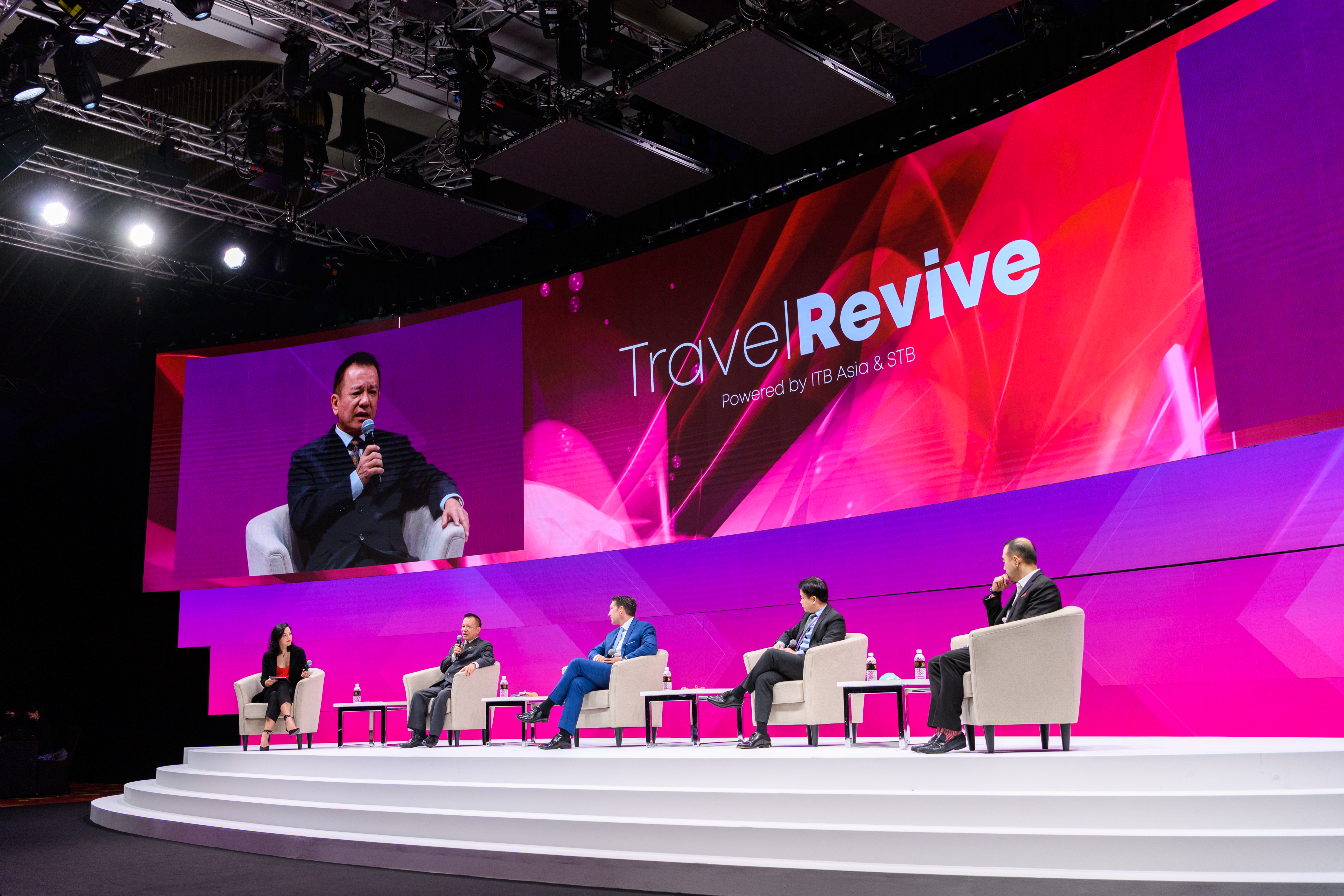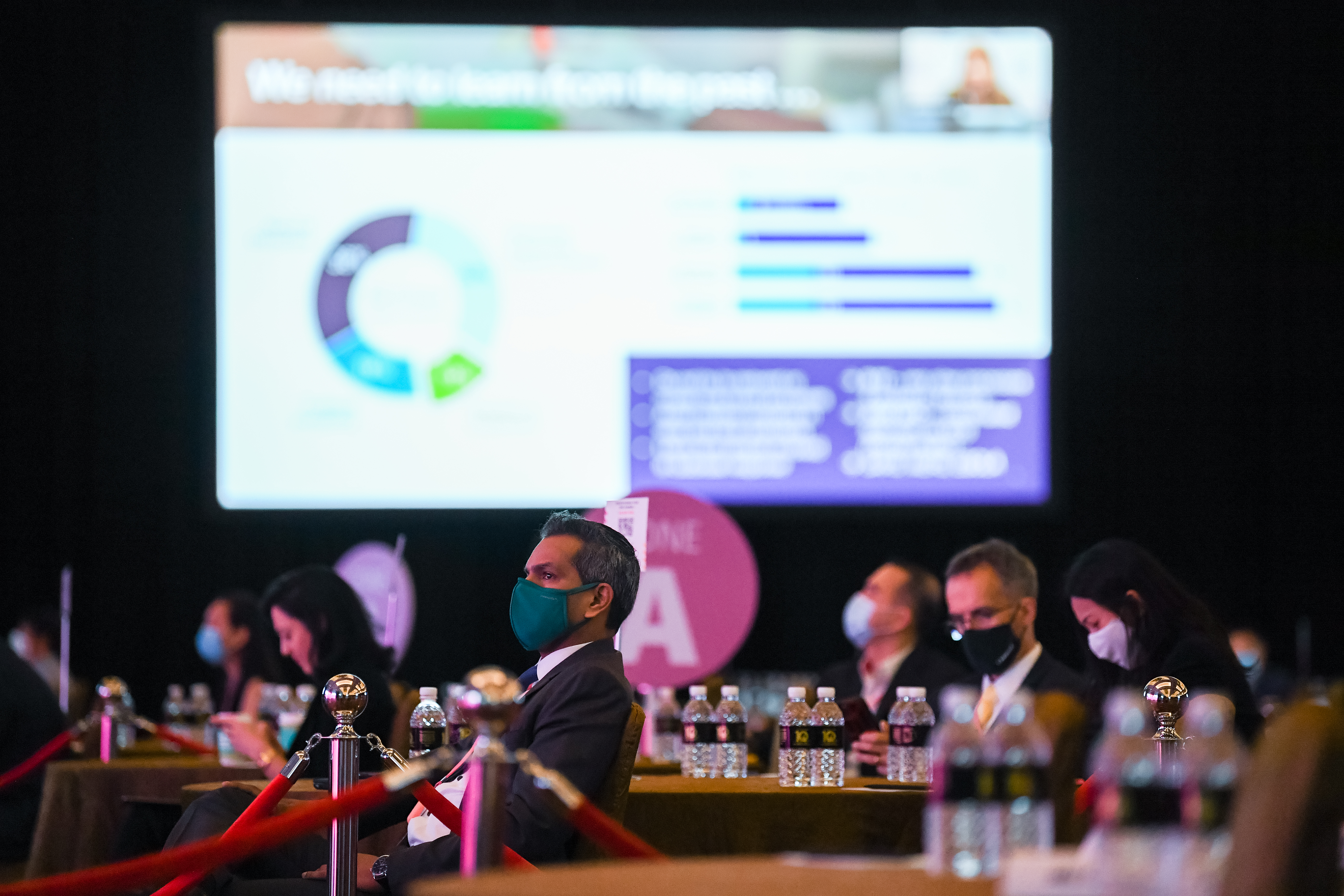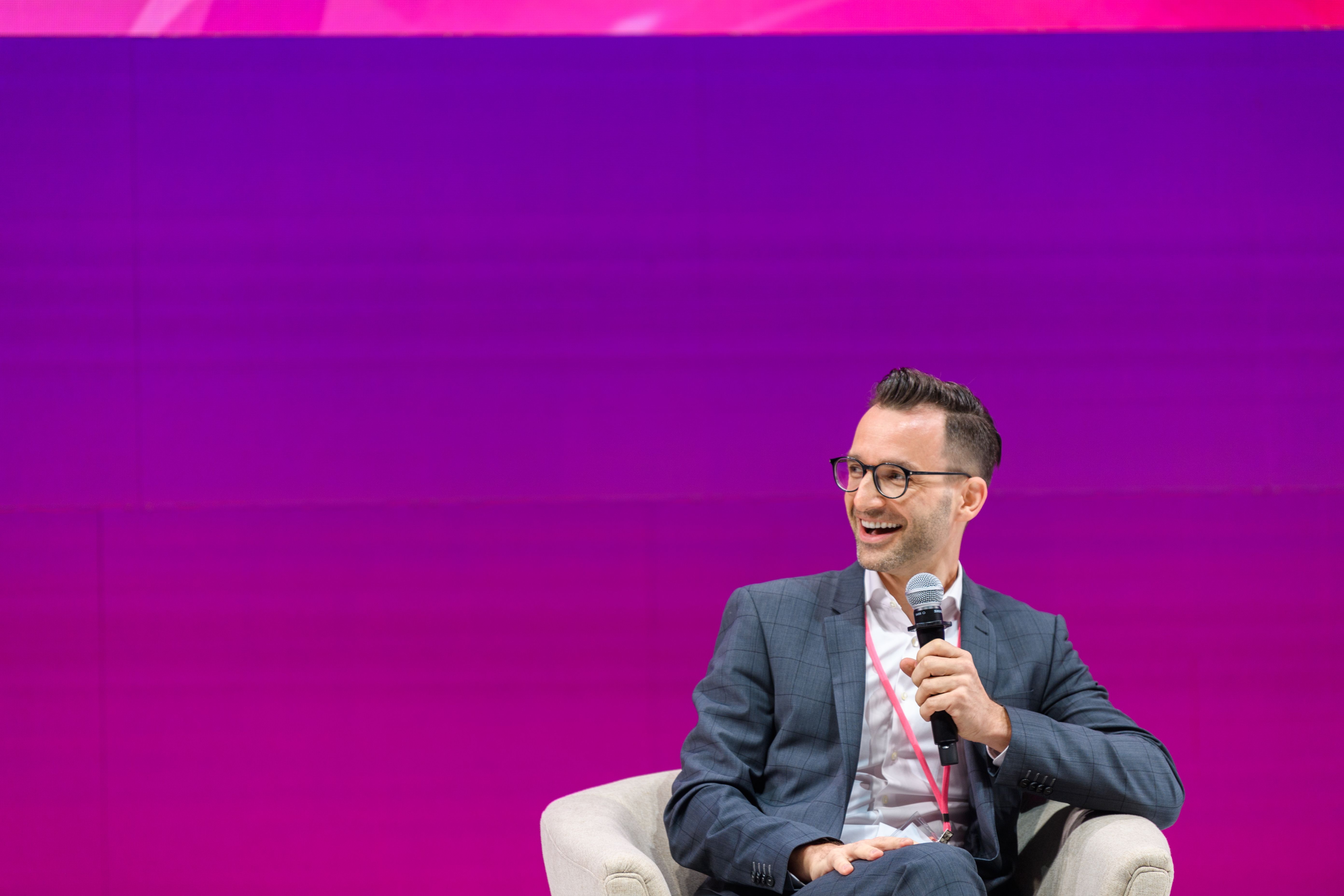 Considerations for Organizing an Event in a COVID-19 World
"As a speaker, I was assigned a specific seat on stage which I had to stick to and of course, received my own disinfected microphone and water bottle. Masks were worn all the time by everyone and shaking hands was strictly off limits. The international delegates had a planned out and controlled itinerary and had to undergo testing on arrival at the airport and then consequently again onsite. As I shared a stage with speakers from overseas, I had to receive my own post-event Antigen Test as well – just to make sure.
Despite all the restrictions, I have to say it felt incredible to walk into a conference venue again, see industry friends in person and experience sessions live. The Singapore Tourism Board and ITB Asia need to be commended for the outstanding effort that went into this showcase. I had to ask myself though – will this be a model for the future? Certainly, I hope that a mix of vaccines, therapies and testing will make many of the precautions taken at this conference not necessary in the future, but the conference certainly gave a great overview of all the different aspects to consider when organizing an event in a COVID-19 world."
Shared by an attendee and speaker, Mathias Posch, at TravelRevive.
"Brains for Gains": The Purpose of Meetings Before, During and After the Pandemic
Mathias Posch, President of International Conference Services, spoke to a virtual and in-person audience with an insightful presentation entitled, "Brains for Gains: The Purpose of Meetings Before, During and After the Pandemic".
COVID-19 has been the greatest disruption to our industry in most of our lifetimes and gave us the opportunity to take a hard look at the true purpose of meetings, as well as come up with new models that will allow us to succeed in the long term. This fascinating presentation looks at the fundamentals of conferences and evaluate how they continue to matter in the future.
All are welcome to become members of the ITB Community for free to watch on-demand content by clicking on the button below.
Share this resource with your colleagues.