Press and Media
2019:
Managing Associations
ICS Director of Associations Christoph Raudonat contributes to Boardroom Magazine with article on Managing an Association and its Board, Trends and Dilemmas for Non-Profit Managers. Click here to >>read more<<.
---
Women Deliver 2019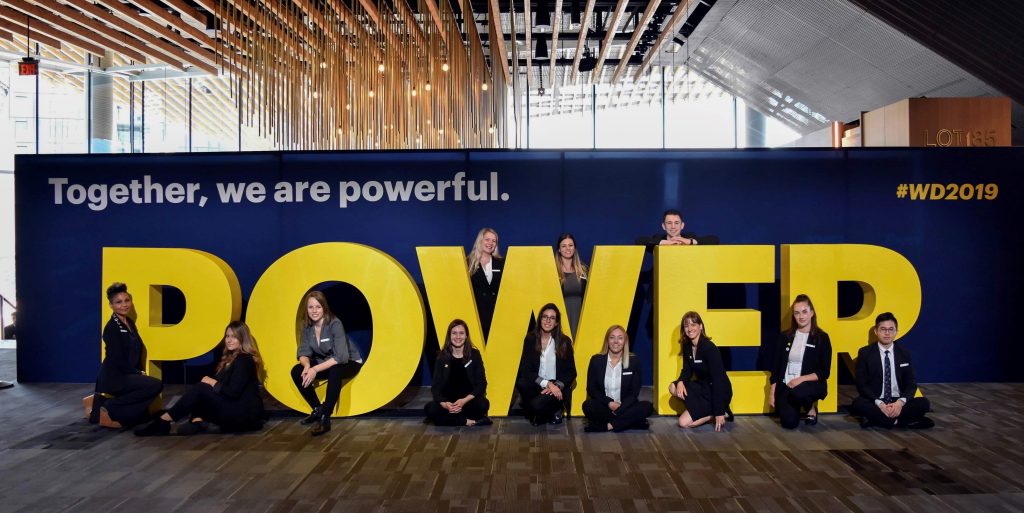 Over 8000 attendees and 3200 organisations from over 165 countries met at the Vancouver Convention Centre for the Women Deliver 2019 Conference - the world's largest conference on gender equality, and the health, rights, and well being of girls and women. Click here to >>read more<<.
---
How To Drive Business Success
ICS Director of Associations Christoph Raudonat says flexible, authentic leadership will drive business success and engage members >>read more<<.
---
BC Education & Career Fairs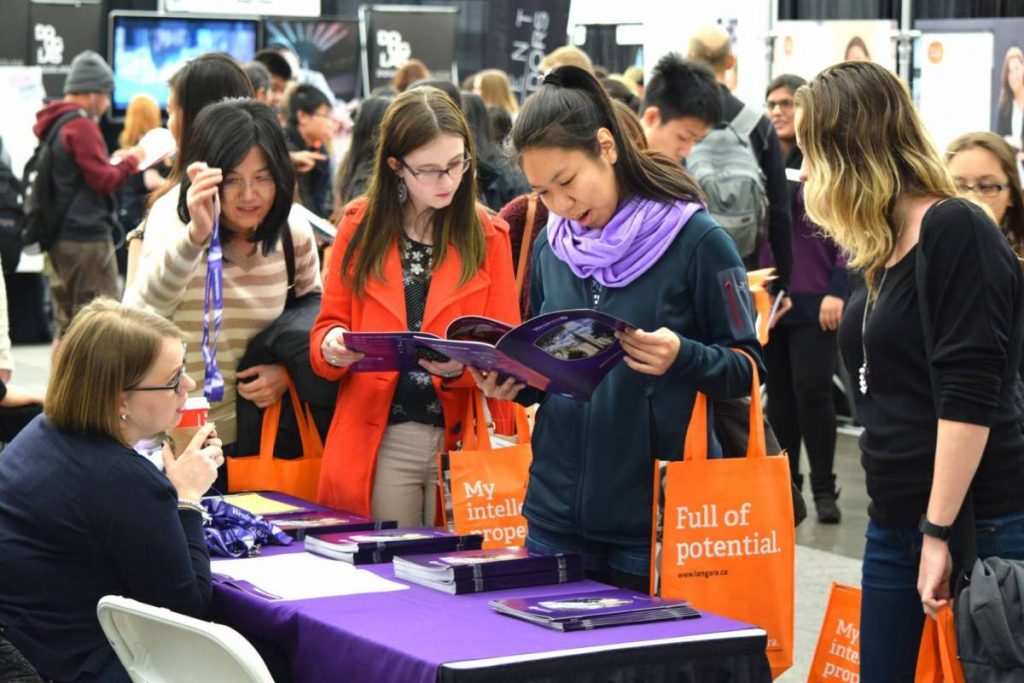 Check out this Georgia Straight newspaper article 'BC Education & Career Fairs Enables Employers and Students to Put Their Best Faces Forward' by Charlie Smith, detailing the ICS Events owned Tradeshow Education and Career Fairs which is offered every year in five cities in British Columbia. This event enables sponsors to get their messages across to 12,000 students! Click here to >>read more<<.
---
IAPCO 2020 Coming Soon To Vancouver
Check out ICS Events and IAPCO President, Mathias Posch and some of our industry partners in this exciting video - as IAPCO 2020 will come to Vancouver!
For more information on IAPCO 2020, please click here.
---
2018:
The PCO September 2018
Technology - Looking Outside of the Events Industry: Seek inspiration elsewhere to remain cutting edge - Andrew Dergousoff
When I'm hunting for new trends for the association and conference industry - the first place I look is anywhere but the industry itself. While plenty of our clients are progressive and open to new ideas - they have often been pitched the usual gambit of social media plans, onsite recording and continued engagement strategies post-event. We're having to try harder all the time to push the envelope of what is engaging and measurable for them as budgets shift and new regulations come into play (Hello GDPR!).
>>read more<<
---
BIZ Events Asia - Volume II 2018 - Confessions of a Workaholic: How to Manage Stress and Avoid Burnout
Legacy Matters. How can association meetings create legacy beyond economic impact - and how can stakeholders measure and articulate event outcomes? Jenny Salsbury investigates. >>read more<<
---
HQ Magazine - Education and Capacity Building of the Association Executive (Part 1) - Christoph Raudonat
As demands of executive performance increasingly put pressure on these organisations, associations are in dire need of professionally trained staff to keep them relevant and respond to the challenges of modern organisation needs. The juxtaposition of relevant education for the sector versus professional requirements of not-for-profit organisations is cause for a large grey area on both sides of the labour market. >>read more<<
---
HQ Magazine - Building bridges in a world where short-term thinking and political games prevail - An interview with IAPCO president Mathias Posch
A chat with Mathias Posch, the newly elected president of the International Association of Professional Congress Organisers (IAPCO) and president of International Conference Services Ltd, reveals his ambitions and hopes for the industry, and his faith in the young generation. >>read more<<
---
For Immediate Release: Industry Leader from Canada Heading up Powerful International Conference Management Association
"In a world where we talk about raising walls, our industry builds bridges. It is incredibly rewarding to be working in an environment where we assemble the brightest minds of a certain field from all around the globe to work together to tackle some of the greatest challenges of our time" >>read more<<.
Huge congratulations to our President, Mathias Posch on his newly appointed IAPCO Presidency!
---
For Immediate Release
International Conference Services appoints Jennifer Abbott to Chief Executive Officer >>read more<<.
---
PCMA Convene Article - 18 Thought Provoking Quotes from Convening Leaders 2018
Some things that made us stop and think at PCMA's annual meeting in Nashville (featuring President of ICS, Mathias Posch). >>read more<<.
---
Flashback Article!
Even a professional sometimes needs a professional - PCO October 1989
"In-house" is possibly the wrong term for a conference organizer such as Judy Lane of the International Bar Association. "Globe-trotting" would be more apt, as Judy spends much of her time travelling in order to check at first hand the best venues and suppliers for IBA meetings. Some in-house organizers prefer to employ a local PCO to utilize their inside knowledge and contacts. It was Judy Lane's policy not to, until she encountered Congresos Internacionales in Buenos Aires. Priscilla Playford talked to her. >>read more<<
---
2017:
IASLC #PieInYourFaceChallenge
Our friends at the International Association for the Study of Lung Cancer recently nominated our Executive team in the #PieInYourFaceChallenge to benefit #LungCancer Research. Click on the video below to view!
To Donate: IASLC.org/kathyweber.
---
HQ Magazine - Beyond Business Card Etiquette
Cultural awareness in a globalised world, ICS President Mathias Posch and Kayo Nomura, Chief International Relations Executive, Congress Corporation, Japan
With increased globalised streams of information, networked societies have become more aware and skilled in addressing what connects us and what sets us apart from one another. Associations globally, in their capacity of representing civil society, are often regarded as particularly accustomed in dealing with the challenges which especially cultural differences might impose on current trends in various areas of our daily lives. But when it comes to business communication and decision-making processes there are several aspects that even seasoned professionals need to remind themselves of on a regular basis >>read more<<
---
SnaPCO - The PCO - Issue 79
International Conference Services and a few snaps of our team so far this year >>read more<<
---
The PCO - Issue 79, Feature Article
A new political reality and its effect on Global Meetings, by ICS President, Mathias Posch
Being a PCO with offices in Canada, Europe and the USA, we are rarely affected by political turmoil. Often we might even be a bit ignorant of many issues our colleagues face in parts of the world with less political certainty. Sure, working internationally there is the odd political crisis that forces us to make emergency plans or even postpone a meeting - but it seems it never hits us hard than right now. >>read more<<
---
HQ Magazine - Volunteering & Governance
Psychological Contracts in Action, Director of Associations ICS, Christoph Raudonat
Governing a not-for-profit organisation is never an easy feat and promoting corporate governance among volunteer leaders can be a tricky undertaking if not managed carefully and in context. As diverse as is the world of associations, so are the number of governance models applied in practice. Some strict, codified and made to last for all eternity, other flexible and loose, reflecting the association's needs at a given moment. 'WHICHEVER MODEL WORKS, DON'T CHANGE A WINNING TEAM' is the credo by which to address your  governance needs. >>read more<<
---
HQ Magazine - Innovation for Associations
Already in the 1980s management studies recognised that there is no executive task 'more vital and demanding than the sustained management of innovation and change' (Tushman, Nadler, 1986). Indeed, this could not ring more true for today's business environment. But is it a question for executives only? And how far-reaching would innovative practise need to be in order to become attainable as well as sustainable? Let us take a look at the concept of innovation from the point of view of the not-for-profit sector and associations in particular. >>read more<<
---
The PCO - Issue 78, 2017
International Conference Services Canada, 40th Anniversary party. >>read more<<
---
2016:
Meeting Max ICS Case Study
As leading Professional Conference Organizer, ICS manages every aspect of an event from registration, speakers, food and beverage, event logistics, audio visual and technology, event marketing, to venue and hotel management. With a growing team handling multiple worldwide events concurrently, it's imperative that the company has tools to streamline procedures, improve communication, and make routine tasks more efficient. >>read more<<

---
Vancouver Convention Centre
Tourism Vancouver and the Vancouver Convention Centre have been awarded the International Association of Professional Congress Organizers' (IAPCO) inaugural 2016 Collaboration Award in recognition of their continued partnership to raise the bar for event management services in Vancouver.
IAPCO's prestigious award draws attention to the importance of collaboration within the events industry by recognizing partnerships that deliver outstanding bids, conference management and long-term campaigns. Tourism Vancouver and the Vancouver Convention Centre's long-standing partnership was nominated by International Conference Services Ltd. (ICS), a Vancouver-based company that regularly works with both organizations in the planning and execution of conferences, meetings and other events. >>read more<<
---
PCMA - More Global Perspective: Touching Base with Mathias Posch
Mathias Posch is president and partner of International Conference Services, Ltd., a full-service meeting planning company based in Vancouver, and one with a strong track record in international medical meetings.  Posch is also vice president of the International Association of Professional Congress Organisers (IAPCO), a leading international organization for professional meeting planners. No stranger to the world of digital/hybrid events, Posch has been helping clients create these types of meetings since 2009. DEI reached out to this thought-leader to get his perspective on the role digital meetings can play in furthering the strategic objectives of medical associations, particularly those with an international scope. >>read more<<
---
ICS' Mathias Posch on the Value of Partnering with CTI Meeting Technology

ICS' Mathias Posch on the value of partnering with CTI Meeting Technology from CTI Meeting Technology on Vimeo.
---
2015
The PCO - Issue 71
The Pharmaceutical Partnership: Educate, Communicate, Innovate, President ICS, Mathias Posch
'Compliance'...it's a word that makes professionals in the world of medical meetings cringe these days. The relationships between medical associations and pharmaceutical companies have never been more complicated. For quite some time, it seemed that it was easier for an association or a congress with the right following to get money out of companies than it was to steal candy from a child. In many cases, these relationships were uneven and the associations were clearly in a position of power, just like many of their members themselves. >>read more<<
---
2013:
IAPCO Innovation Award
Andrew Dergousoff, of ICS Canada, was announced as the winner of the inaugural IAPCO Innovation Award at the IMEX Gala Evening at Frankfurt Opera House in May. The new award for PCOs attracted numerous applications, and the three short-listed nominees were presented by Council to the audience at IAPCO's Annual Meeting in Lisbon earlier this year, for delegates to vote on the nominees' innovative ideas, implementation, and successful contributions to their companies. >>read more<<