ICS Connects: Tyson Villeneuve, Co-Founder of The Social Concierge (Episode 16)

Are you wondering what the future of exchange will look like?
ICS Connects reveals unscripted insights, forming genuine conversations with global meeting experts. Join Mathias Posch, the Host of ICS Connects, and President of International Conference Services, for trending topics and 360 meeting views. Bridging the connection between associations, convention centers, tourism bureaus, destination marketing organizations, and thought leaders in the MICE industry. Explore emerging ideas, challenges and strategies as we navigate this transformative meeting landscape and continue to move forward in our pursuit to connect people and facilitate change.
Social Engagement in the Time of Virtual Meetings and Events
Innovating and adapting is critical for events, and of course, virtual events. Tyson Villeneuve of The Social Concierge shares real life examples of virtual meetings taking social engagement to the next level. As event professionals, we must think outside of the box, expand beyond standard video meetings on our laptops and mobile phones. In Episode 16 of ICS Connects, Tyson leans into virtual reality and creating spaces for guests to naturally congregate in online. Learn more in this case study from The Social Concierge, full of interactive experiences for both delegates and sponsors.

Tyson Villeneuve is an event producer and founding partner of The Social Concierge, a boutique branding, marketing, and event design agency specializing in unique, premium solutions for a select range of experientially-focused clients around the world such as Nike, Porsche, and Lululemon. Among their typical pace of 40-50 events annually, his company also produces their own signature events, including The Deighton Cup, Le Dîner en Blanc, and Dinner by Design, often with a fundraising component, but always with a mission of bringing a variety of business sectors together from the arts, design, music, food and beverage industries. Tyson launched his career at Paramount Pictures, and his background includes stints with Bacardi and Grey Goose.
As a result of the pandemic, his team immediately pivoted their live events to virtual experiences. Collaborating with multiple platforms, his team developed a custom interactive virtual event experiences for their events. In August 2020, The Social Concierge launched Canada's first large scale interactive, live fundraising soirée on the platform that brought together hundreds of guests, musical performers, and restaurants and bars from across the nation.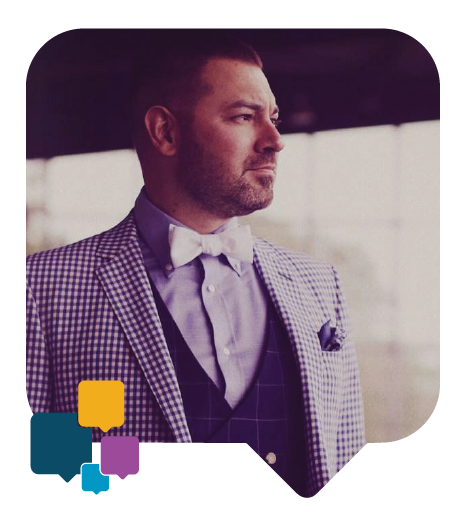 Share this resource with your colleagues.