Western Academy of Management
Date: March 2019
Location: Salt Lake City, Utah
The Western Academy of Management is an independent affiliate of the national Academy of Management. Their main objectives include but are not limited to:
 Foster the general advancement of knowledge in the theory and practice of management in its domestic and international, and public and private, applications;
 Perform and support educational activities that contribute to intellectual and operational leadership in the field of management;
 Promote research in the field of management;
 Improve the teaching of management; and
 Promote professionalism in the practice of management.

The 2019 Conference theme will be posted when available.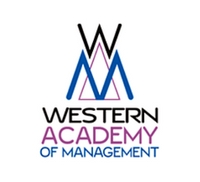 View Website